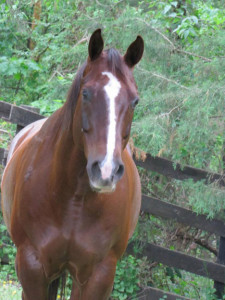 Aries God of War, a 2002 AQHA Gelding, will represent the Team in competitions and will be a lesson horse for the advanced level rider. His fine tuned training helps riders learn how to ride a finished show ready horse for any discipline.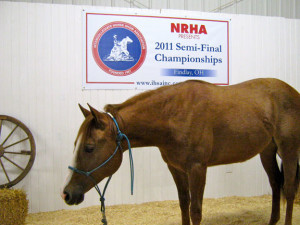 Calisto Par Excellence, a 2009 AQHA Mare, used by the Team competitively and for lessons intermediate-advanced levels. This mare is young, but she is incredibly trustworthy and level headed. Her patience with inexperienced riders is the sweetest thing to see.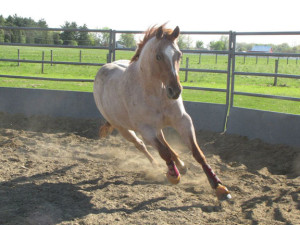 Art On The Dock, a 1999 AQHA red roan mare, just joined the Team and represents in local shows and in our lesson program. Available for lessons from beg-advanced levels. She's an amazingly sweet mare with lots of personality and a heart of gold!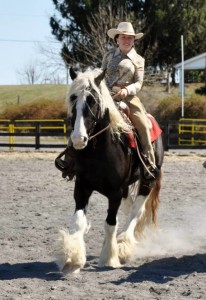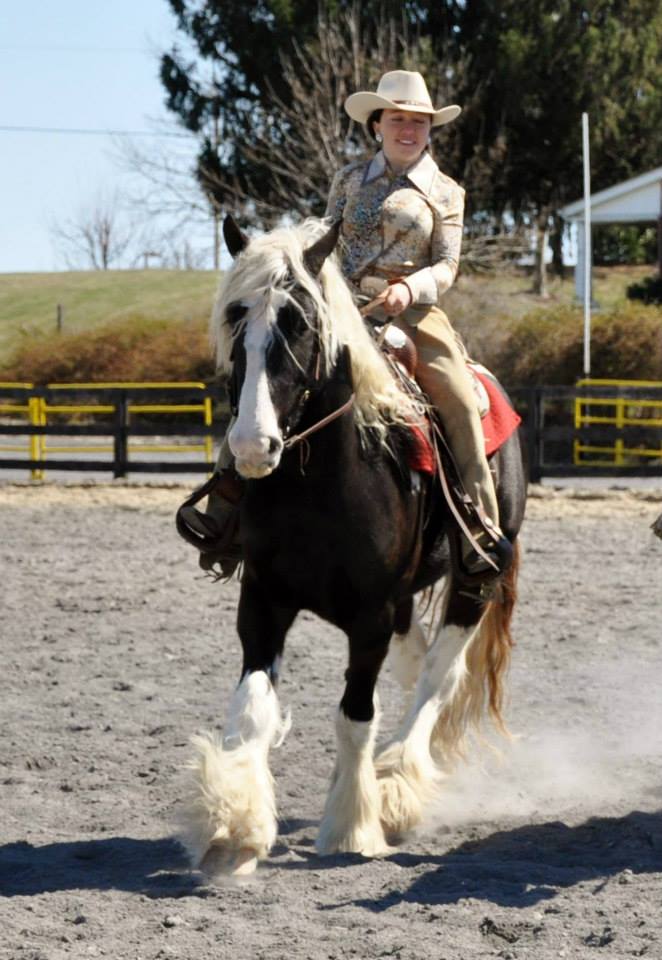 Gambler's Pair-O-Dice:  Gambler is a 2010 Gypsy Vanner Horse.  Gambler is used in the lesson program from beginner through advanced riders.  He is an easy going, fun loving gelding! 2015 Feathered Horse Classic National Champion in Showmanship and a Reserve National Champion in In-Hand Trail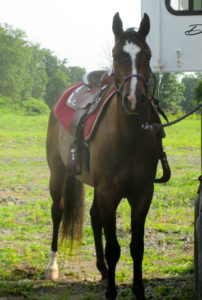 Zans Regal Pippin: 2012 Bay AQHA Gelding.  Used in AQHA Ranch classes, Hunter Under Saddle and Carriage Driving classes.  A lesson horse here at Team Barlow for the intermediate rider.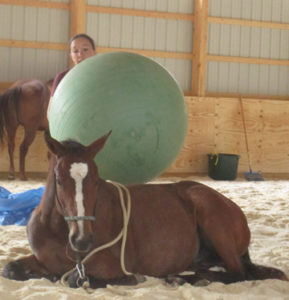 Zans Roman Emperor: 2014 Bay AQHA Gelding.  Used in AQHA Ranch classes, trail and all around events.  Great confidence builder for amateur riders learning how to navigate spooky objects.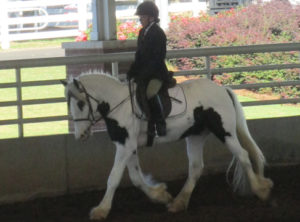 King Spirit Warrior: 2013 Piebald Gypsy Vanner Gelding.  Multiple 2015 Feathered Horse Classic National Championship placings in his first year of showing!  Prince is a great confidence builder for older age individuals that need a solid lesson mount.