Our Trainer: Alice Barlow
Alice is a 2013 graduate from the Western riding program of The University of Findlay. She has two bachelors of Science degrees (in Equine Business Management and Equine Studies-Western Emphasis). She has trained and shown all disciplines including Gaited, Western, English and Endurance. She started riding before she could walk and has shown for over 13 years. Alice trains unbroke horses, trouble horses and show horses of any discipline. Alice gives lessons, hosts shows and clinics, as well as, summer camps for children and adults.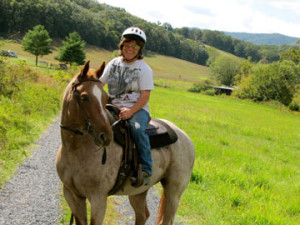 Co-Owner & Manager: Kathy Barlow
Kathy is co-owner and manager of Team Barlow Performance Horses. Her duties include management of the Barlow horses here at the farm and managing and caring for the horses who come in for training and boarding.Kathy also assists her daughter, Alice (trainer at Team Barlow Performance Horses), in the training process which may include just providing an extra eye to watch and assess a training session. Towards the end of training horses in for trail or ring work, Kathy will ride them, probably as their owners would, to find any problems that may crop up or do crop up and get them fixed by the trainer before they go back to their owners.Kathy's experience with horses includes 20 plus years of trail riding, some showing, judged trail rides, and assistance with the training of the Barlow lesson horses at the farm.